School News
NSD hosting community engagement sessions to discuss education programming and student success
Posted on

January 30th, 2018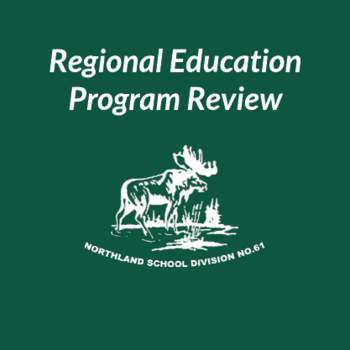 Northland School Division (NSD) is kicking off a series of community engagement sessions next week (February 7, 2018) to discuss education programming and student success. The sessions are part of NSD's Regional Education Program review for Grouard Northland School, Gift Lake School, Bishop Routhier School (Peavine Métis Settlement) and Hillview School (East Prairie Métis Settlement). The review is scheduled to take place from February to May, 2018. During the Regional Education Program Review, NSD will be using the Community Engagement Framework (page 34).
"NSD created five outcome statements to support student success," Shelley Willier, Area 1 Associate Superintendent. "In order to meet Outcome Statement #1, Northland students are strong in identity, healthy and successful, we need participation from staff, parents and community members to ensure schools have the resources to support sustainable student success."
The Regional Education Program Review looks at school programming and operational procedures. The review helps NSD determine if students are achieving defined program standards and outcomes. The Regional Education Program Review begins February 5-7, 2018 at Grouard Northland School. The community engagement session takes place February 7, 2018 from 5:00 p.m. - 7:00 p.m. at the school. 
Click here to view the poster.